Trusted Perspectives, From Leaders Like You
World 50's highly-curated, intimate peer groups bring together senior executives—who share the same role, remit, and company size—to consult with one another on their most pressing challenges, discover their greatest opportunities, and elevate their impact as leaders.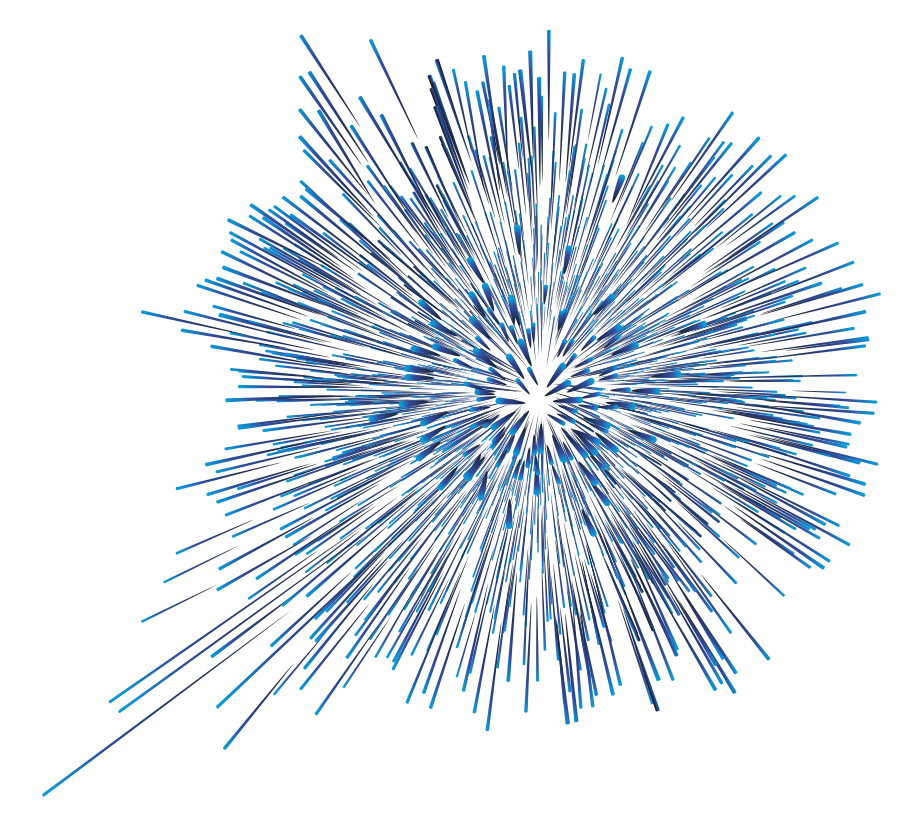 Getting and giving answers in real time: That's what I appreciate most about World 50. If I have a challenge I can't solve, the community jumps in to help. I love being part of this ecosystem. When I see a peer with a question that's relevant to my own experiences, I pay it forward.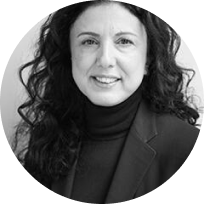 – Halide Alagoz, Chief Product Officer,
Ralph Lauren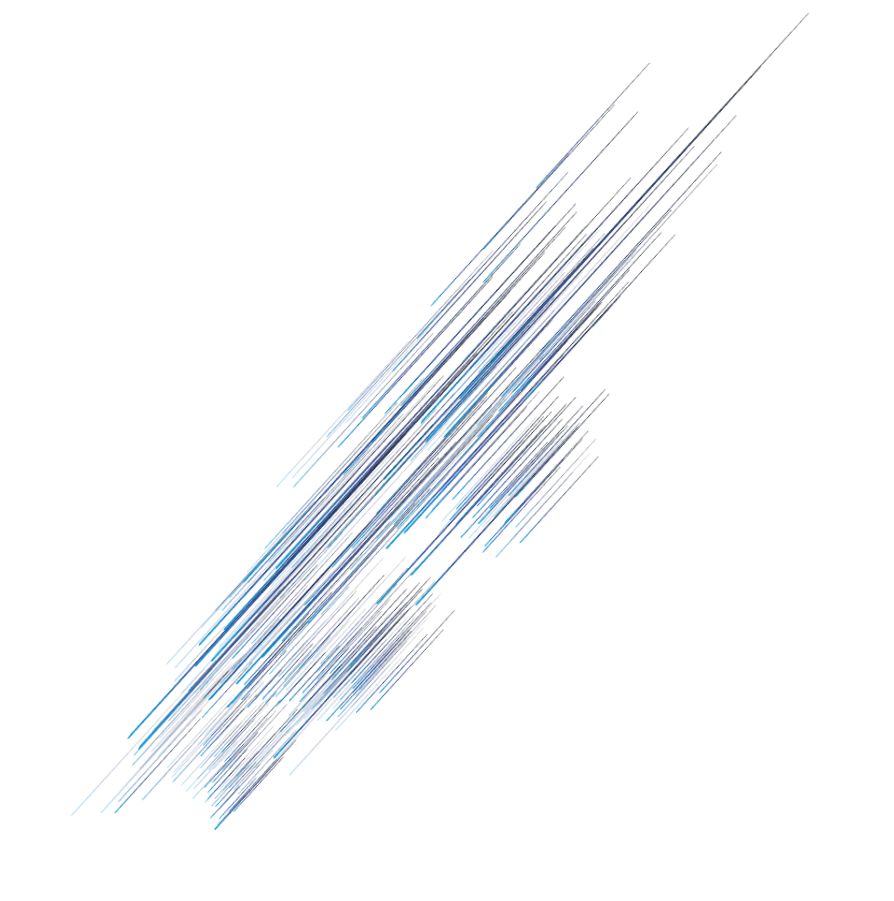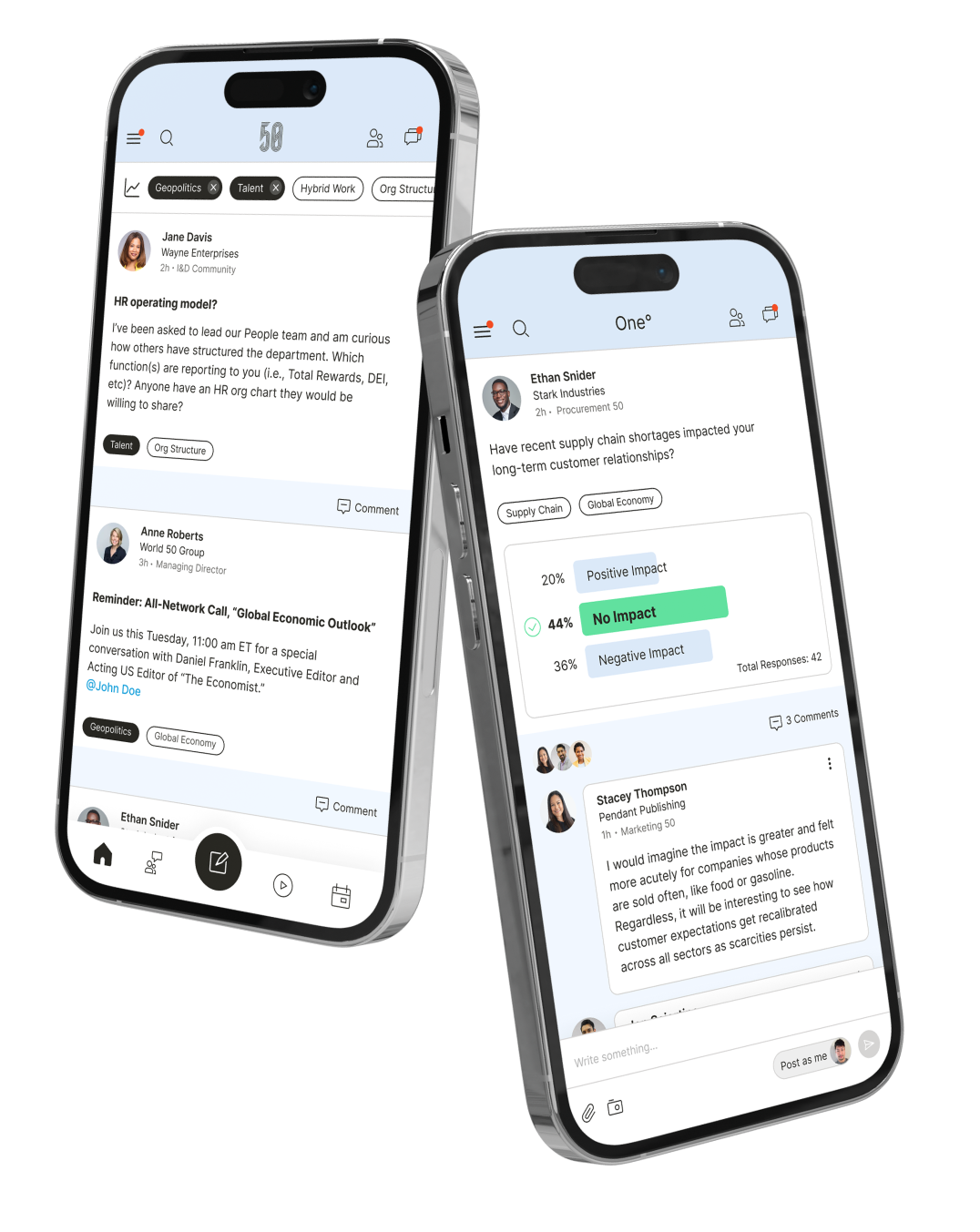 Problem-Solving In Real Time
Need advice on restructuring your team? Want input on a crucial board presentation? Searching for a new vendor? Post timely questions to the community and get answers and guidance to make informed decisions faster.

Invaluable Connections Found
Nowhere Else
Build meaningful relationships with true peers—and accomplished CEO, board, and C-suite advisors—whose knowledge and experiences help you avoid pitfalls and explore ideas from different vantage points. Facilitated introductions across the World 50 ecosystem ensure you get the right expertise at the right time.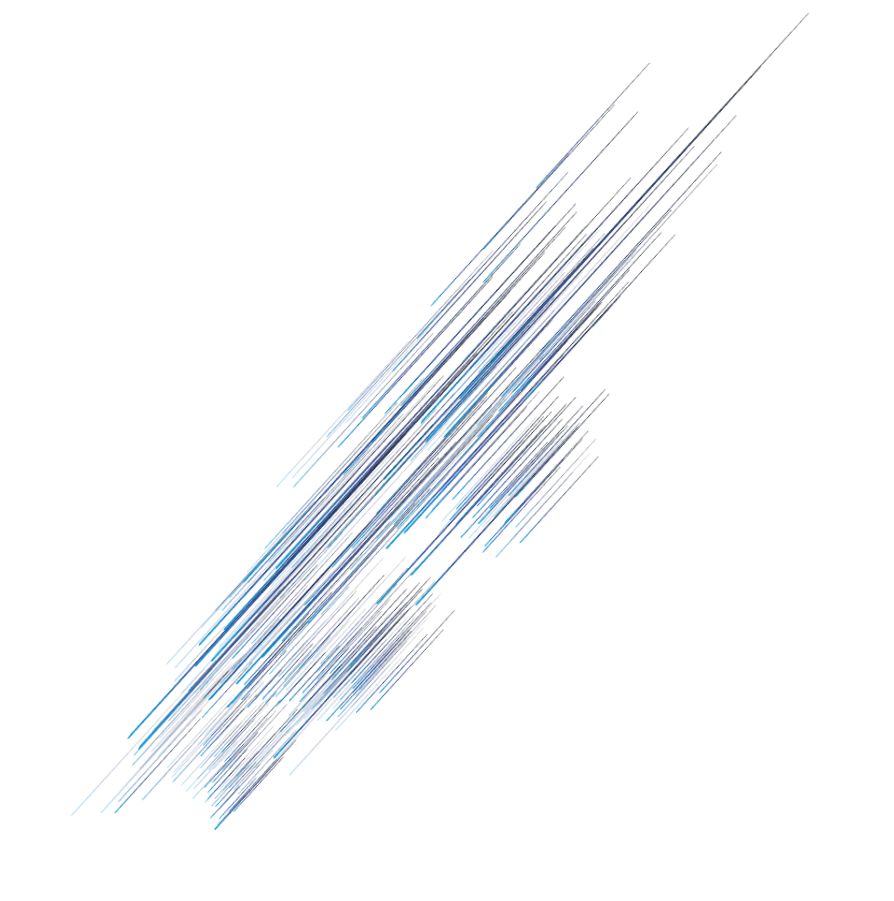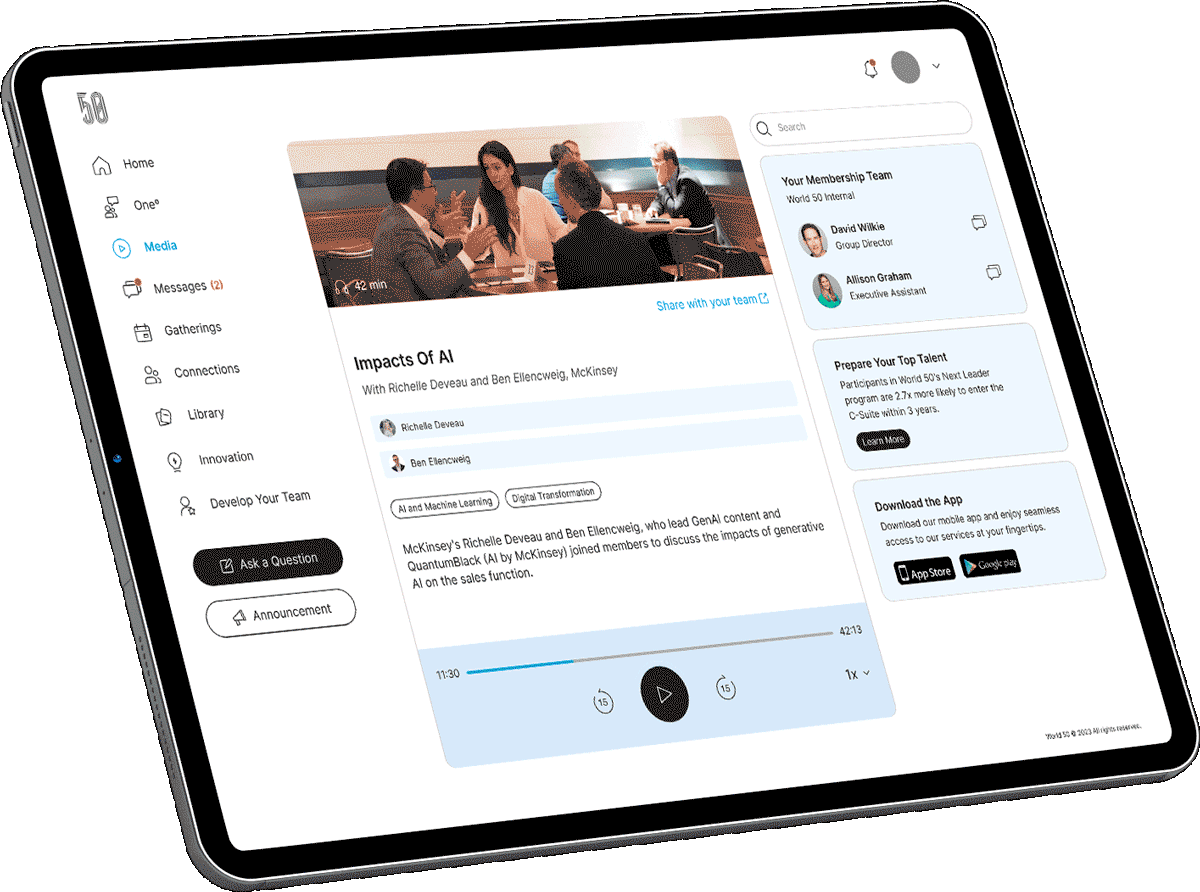 Insights On The Issues That Matter Most
Cut through the noise: Learn directly from industry experts, both at in-person and virtual gatherings, who help you and your team stay ahead of new technologies and disruptions.
Membership That Caters To You
Collaborate with a dedicated group leader to identify and leverage the most valuable aspects of membership, based on your unique goals and needs. On-demand access to call replays, actionable insights, and global benchmarking data via the World 50 App ensure you stay informed, on your schedule.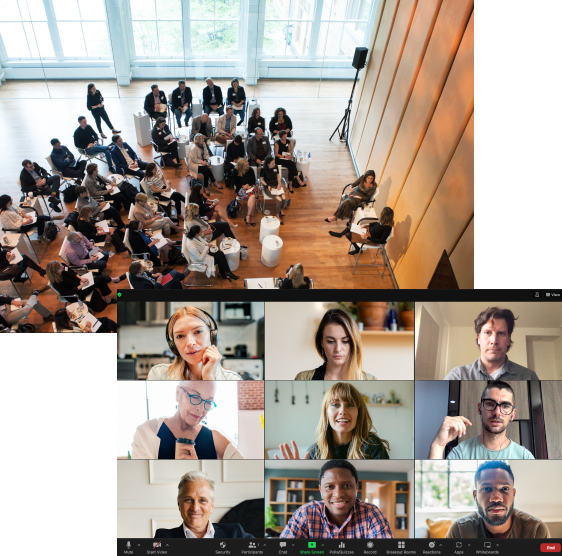 World 50 leaders have this 'Let's help each other get a little bit better' attitude. Sometimes you leave with a brand new perspective. Other times, you leave having a renewed belief in the perspective you originally came with. There is value in both realizations, and the World 50 community solidifies that.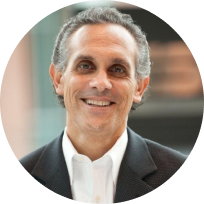 – Chris LaPlaca, SVP,
Corporate Communications, ESPN
Ready to take the first step?
Connect with our team to learn more about membership opportunities and requirements.